New Website Changes & Features!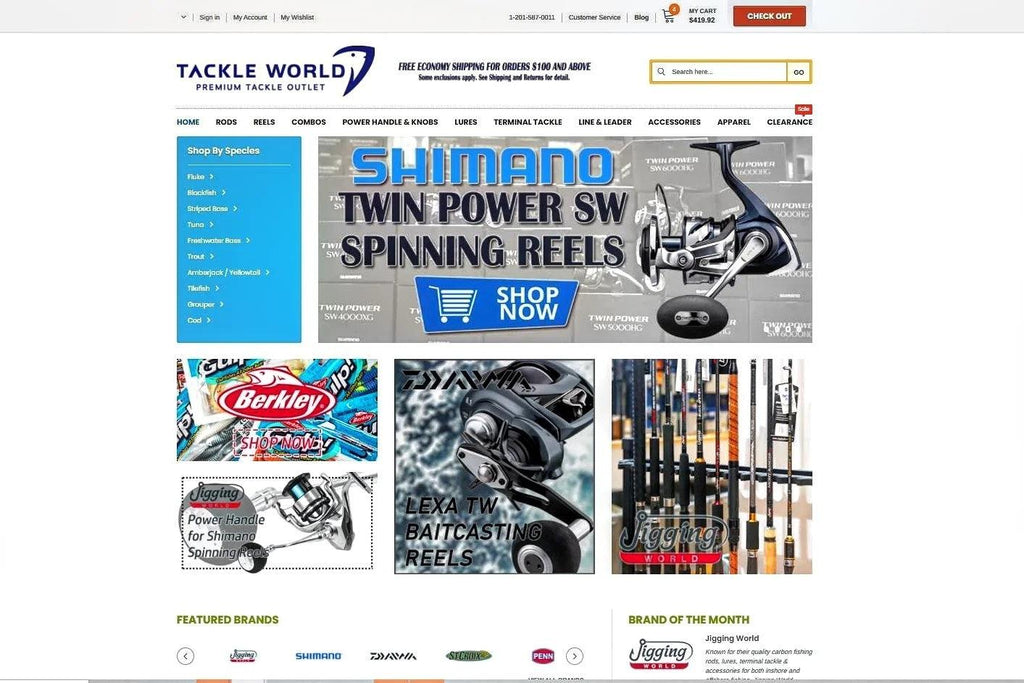 Tackle
World
 Fam! After over half a year in the making, we have switched over to our newly designed website tomorrow evening. Not only does this new website look better but the simplicity of being able to navigate through this new website will undoubtedly be to your liking. With all the upgrades we made, below are some of the features that'll stand out:
Easier Navigation & Upgraded Filter System = Find what you're looking faster
Mobile Friendly
Seamless & Faster Checkouts
Better product display & accurate descriptions
In-Store Pick Up Option - Place your orders online & pick up in-store
Automated post-sales interaction including Order Confirmation, Shipment & Tracking Confirmations & more!
Smart Search Bar
By no means will the initial launch of the new website be perfect, but we know this is the right step towards our goal of being able to provide the premier customer service we are known for to our online customers.
Unfortunately, we were not able to transfer customer accounts from the old website to the new website. All orders & customer accounts placed on our old website before the transition will not be visible on the new website. We will have all records on our end, so please reach out to us directly via phone or e-mail us for any order-related inquiries.
We can't say this enough - Thank you all for the continued support! We appreciate every single one of you and promise to continue finding ways to better serve you with your fishing tackle needs.