Jersey's Fantastic Fluke Fishery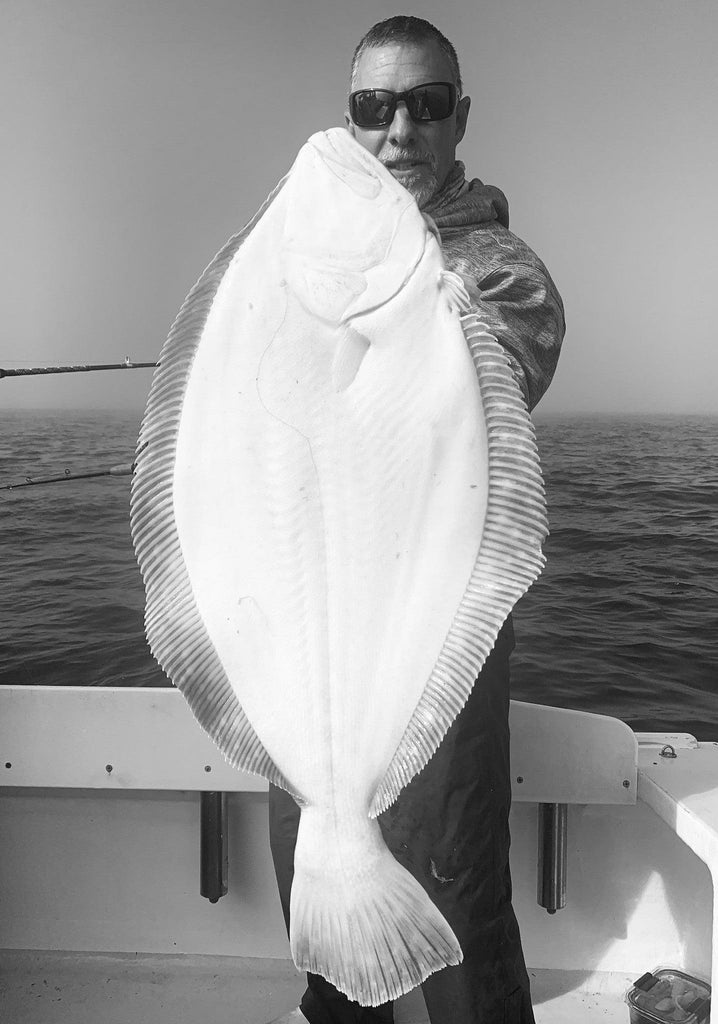 Rick H., New Jersey
Jersey's Fantastic Fluke Fishery
As our mild winter winds down, many New Jersey anglers are gearing up for a productive summer of fishing. Fishing in the summer in New Jersey makes one thing come to my mind: fluke. Fluke fishing in New Jersey is productive in both the bays and the ocean, and these aggressive migratory fish grow to door mat sizes and are excellent table fare. Here at Tackle World, we consider ourselves fluke fanatics. Fluke is one of our favorites species to target, so we want to take the time to give you some of our tips to help make your next fluke fishing trip one to remember.
Where are they? –  Fluke or summer flounder are migratory fish; it is well known that fluke migrate from east to west in the spring. During the winter fluke are staged deep offshore, but as water temperatures rise and seasons change, fluke push into the warmer waters of New Jersey's bays and rivers. Opening day of fluke season is typically in early to late May, and at this time a large population of fluke can be found in these warm back bays and rivers feeding aggressively. As summer progresses and water and air temperatures rise, fluke will push out of the swallow warm inshore water and move into inlets seeking cooler water and structure. Inlets are known to be teeming with life all year around, providing a target rich environment for hungry fluke. As late summer rolls around, many fluke will move into the ocean seeking structure like wrecks and reefs. Understanding how fluke move throughout the year is the first step to having a successful summer of fluke fishing.
 
Alyssa R., New Jersey.
Fluke Behavior- My favorite thing about fluke fishing is fluke's temperament. Fluke are notoriously aggressive and are liable to take a bite out of just about anything that swims past them. The key to catching these fish is understanding their behavior. Fluke, like many other game fish like to obtain as much food as possible, while exerting the least amount of energy possible. For this reason, fluke like areas with currents that will bring their food to them. Keep in mind that fluke will face into the current to give them the best opportunity to pick off meals as they pass. Understanding the direction the water is moving is key to understanding the proper bait presentation. Make sure you cast your lines into the current and work them back with the current. This will ensure that the fluke will see your presentation coming at them how they naturally feed. After all, you want your bait in front of the fish, not behind them!
Light tackle for early summer – When fluke season opens in late spring, fluke will be in New Jersey's shallow bays and feeding on small bait fish. Since the fluke in the bay are often feeding on small baits like snapper blues and different shrimp species, we downsize our approach and keep it light. For fluke fishing in shallow water, we like to use spinning rods and reels as they are great for using smaller lures to entice the fluke. We keep it super simple in the early season and primarily fish a single bucktail or a double dropper rig. In these shallow waters not much weight is needed, and we tend to keep our offerings under an ounce. We like an assortment of bucktails in the ¼ to ¾ range in a variety of colors. We have had great success using Jigging World's Powerball Bucktail Jigs and Spro Prime Bucktail Jigs in hot colors like pink shine, nuclear chicken, white, and salmon red.  At Tackle World we are strong believers in the power of gulp so we tip all of our bucktails with Berkley Gulp! Grubs, Swimming Mullets, or Shrimp. If you are looking for bait with a greater profile, try a double dropper loop setup with a bucktail on bottom and a teaser hook above it. When fishing with teasers we like to use either Tsunami holo teasers or Jigging World Fluke Candy teasers with bucktail or mylar flash. Be sure to use small grubs or mullets in the 4-inch size to match the natural forage of the fluke in the bays.
| | | |
| --- | --- | --- |
| Jigging World Power Ball Bucktail Jigs Ver. 2 | Spro Prime Bucktail Jigs | Berkley Soft Plastics |
| Jigging World Fluke Candy Bucktail Teaser | Jigging World Fluke Candy Mylar Teaser | Tsunami Holo Teasers |
Midsummer Trends
– As summer moves along and the days begin to get shorter, fluke will move in waves out of the bays and push into inlets seeking cooler water and structure to call home. During this time great fishing can be had at all major inlets in New Jersey. Fluke will begin feeding on slightly larger bait like peanut bunker and spearing. Current plays a large factor in targeting fluke in inlets. When the current is ripping you may find heavier bucktails are needed to bring your presentation down to the bottom. In most inlets, we opt for bucktails in the 1-3 ounce size. We also begin to use larger baits so don't be afraid to put down those 4 inch
Gulp Grubs and swap out for a 5 or 6 inch size
. Another method that should not be overlooked is using natural bait in inlets. Personally, I have had some of my best days at the Manasquan inlet using spearing on a
Jigging World Spin-and-Glow Fluke Rig
. Another popular bait choice is live killies and squid, which work equally well on the Spin-and-Glow Rigs and other
pre-tied fluke rigs with teasers
.
Ocean fluking – In late summer fluke can be found scattered in the wash of the surf zone in the ocean. In the wash, a variety of food is present for feeding fluke. Small crabs, sand fleas, squid, and other larger baits bolster the diet of ocean dwelling fluke. Locating stretches of the beach that harbor structures with good current trends are great places to start in your quest for ocean fluke. Ocean surf sections are subject to great variations in conditions. We feel best practice is bringing a variety of weight bucktails ranging from ½ to 1 and 1⁄2 ounce. If you plan on fishing with rigs, opt for bank sinkers in the same size range. As always, keep lots of motion on your bucktail or jig with the rod tip and slowly work your offering back to shore. If you do land a good bite, be sure to take account of the general area and take a few more casts. Another tip we have to offer is if the soft plastic you are using is not scented, we recommend soaking them in liquid attractants like Fin-Essence or Pro-Cure to infuse your baits with scents of forage fluke feed on.
 

Fin-Essence Fish Attractant

Pro-Cure Super Gel Fish Attractant

Berkley Gulp Recharge
Closing thoughts
Fluke season is here and there is no better time to hit the water in search of that fish of a lifetime. Try your best to understand flukes' behavior and migration patterns to ensure you are in the right place at the right time. Keep your baits in line with the current as to trigger the natural hunting instincts of the fluke. If you have ever watched an experienced fluke fisherman fish, you know there is no such thing as too much action, so really work those jigs and keep them moving. Keep in mind that hooksets are free! If you feel a bite, swing as if the bases are loaded. If you miss a bite, quickly drop your lure back down; most of the time the fluke's aggressive nature will get the best of them and they will strike again. Having a variety of lures on hand is another great strategy. Don't be afraid to switch it up and try an artificial such as Berkley Gulp if you haven't before, or try some natural bait if the artificials are not producing. Finally, fluke are plentiful in New Jersey, which makes finding some feeding fish as easy as walking out on the beach or visiting your local inlet. On behalf of all of us here at Tackle World, I hope with these tips and information you will be able to land that next record doormat you've been after.
Written by: Alex Bari
Edited by: HC